Waynesville Deluxe Sunroom
The existing deck was reduced in size to accommodate this 16x20' sunroom—complete with fireplace and unique wall-sized barn door. Two of the four original windows lined up along the exterior wall were reinstalled in the 6-foot, 400-pound barn door that delineates the sunroom from the main living space. Meticulously aligned into the seven-inch-thick barn door wall, the entire assembly was hung from a massive rail system. Also, two of the windows were specially sized to match stained glass frames previously purchased.
Exterior Photos:
Click the arrows to scroll through all photos.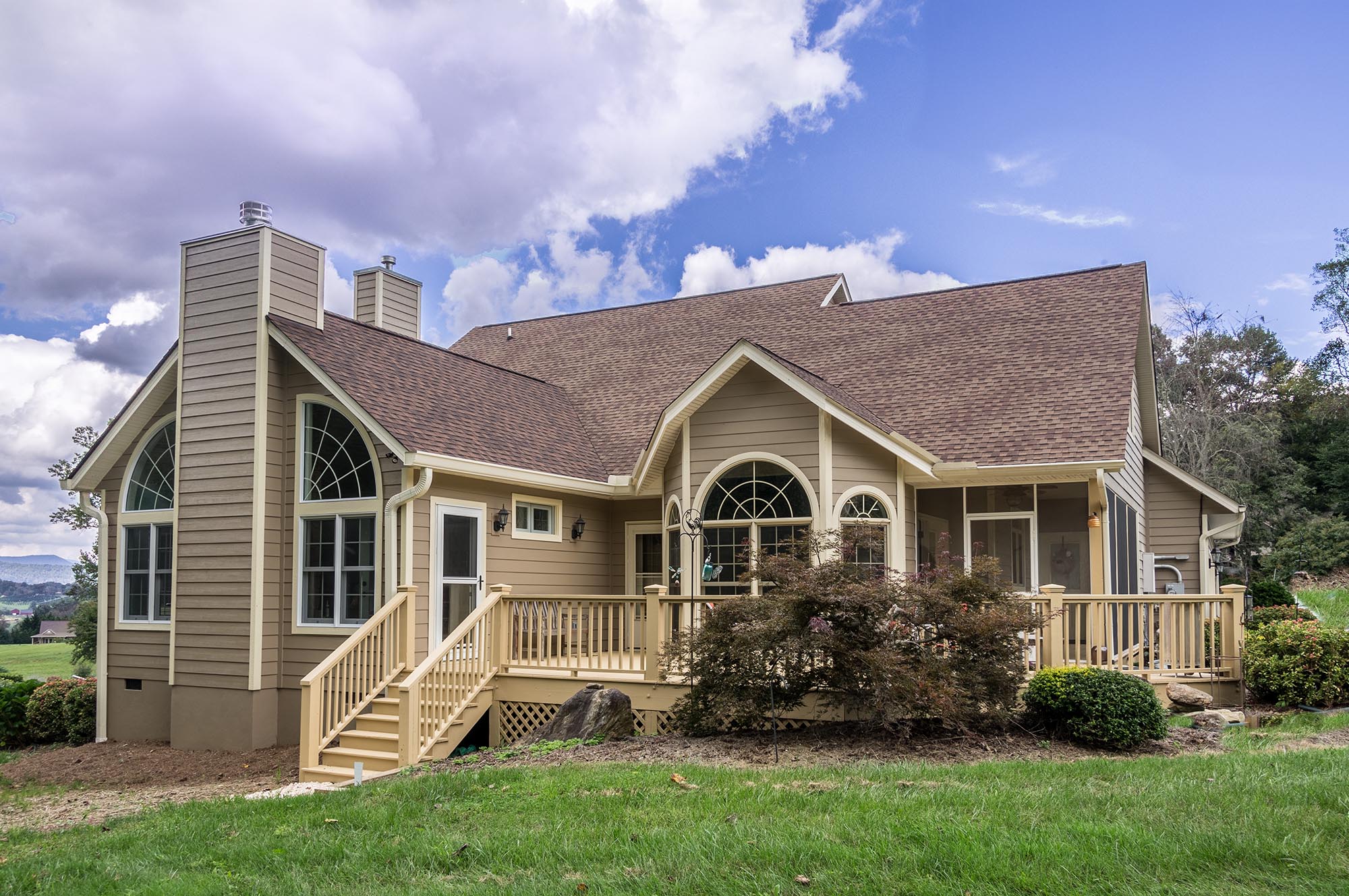 The existing deck was reduced in size to accommodate this 16x20' sunroom—complete with fireplace and unique wall-sized barn door. Two of the four original windows lined up along the exterior wall were reinstalled in the 6-foot, 400-pound barn door that delineates the sunroom from the main living space. Meticulously aligned into the seven-inch-thick barn door wall, the entire assembly was hung from a massive rail system. Also, two of the windows were specially sized to match stained glass frames previously purchased. Project: Waynesville Deluxe Sunroom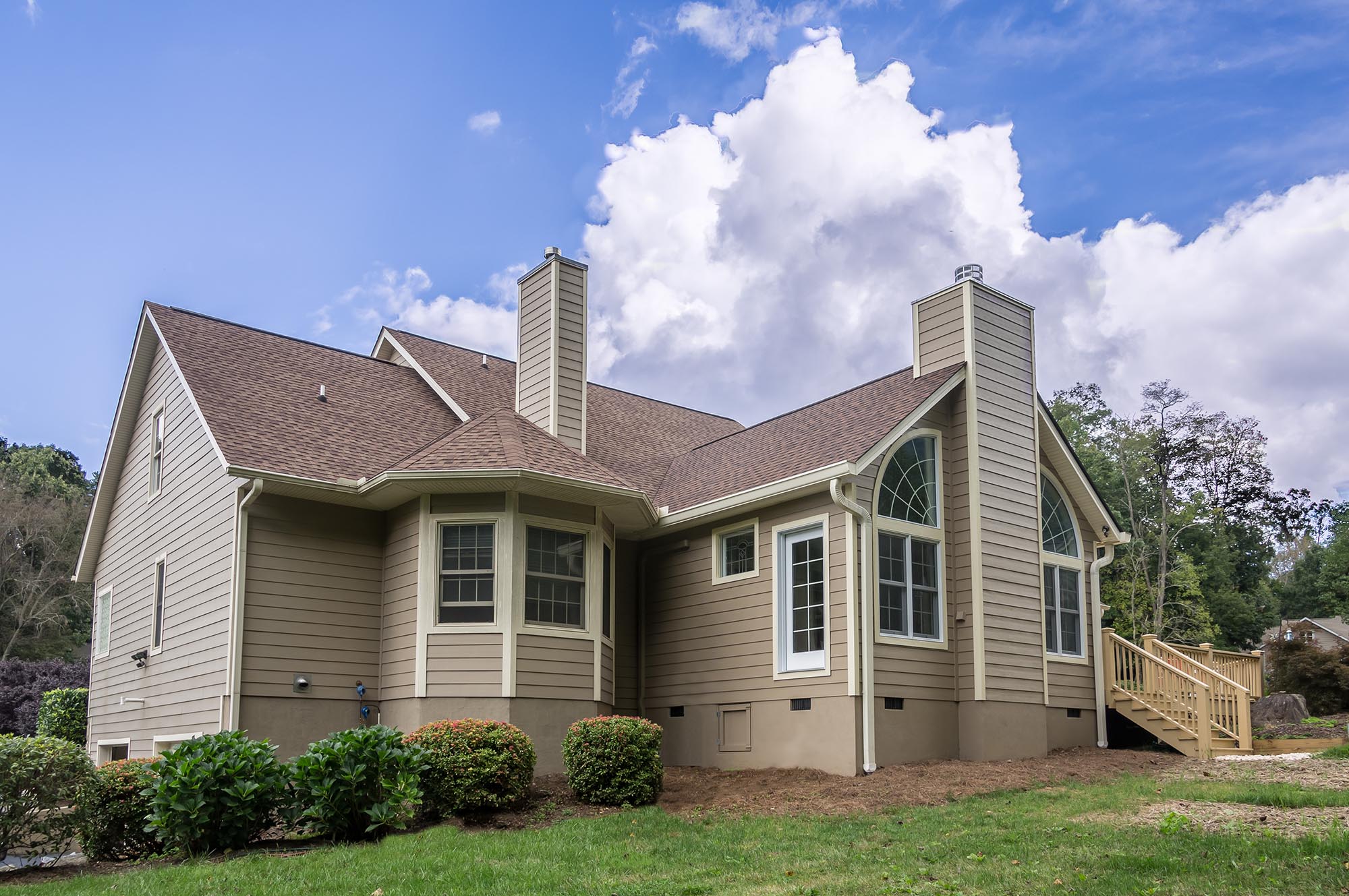 The existing deck was reduced in size to accommodate this 16x20' sunroom—complete with fireplace and unique wall-sized barn door. Two of the four original windows lined up along the exterior wall were reinstalled in the 6-foot, 400-pound barn door that delineates the sunroom from the main living space. Meticulously aligned into the seven-inch-thick barn door wall, the entire assembly was hung from a massive rail system. Also, two of the windows were specially sized to match stained glass frames previously purchased. Project: Waynesville Deluxe Sunroom