East Asheville Contemporary
This was the second home we built for this retired couple. Downsizing with warm, contemporary sizzle, this 1,700 sq. ft. single-story features a spacious main living area, with direct access to the screened porch. Master on one end, guest room on the other. The brick-look kitchen backsplash wall is actually porcelain tile. High-efficiency, wood-burning fireplace heats the entire home. Glass panel doors add a flair. LED lighting throughout. The owners are thrilled with the realistic hardwood look and feel of the LVT (Luxury Vinyl Tile) flooring in all areas. Featured in the Asheville Parade of Homes.
Exterior Photos:
Click the arrows to scroll through all photos.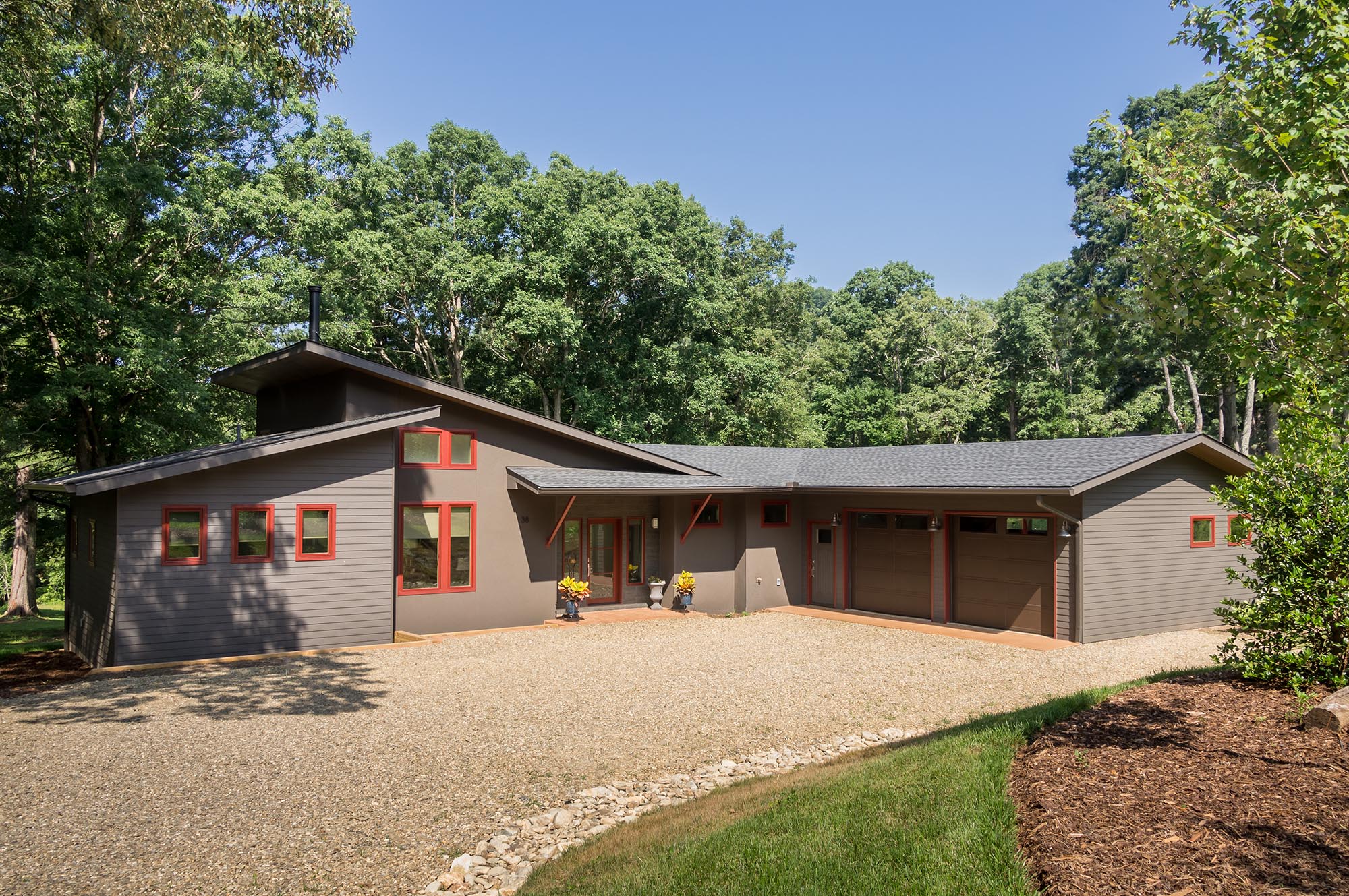 This was the second home we built for this retired couple. Downsizing with warm, contemporary sizzle, this 1,700 sq. ft. single-story features a spacious main living area, with direct access to the screened porch. Master on one end, guest room on the other. The brick-look kitchen backsplash wall is actually porcelain tile. High-efficiency, wood-burning fireplace heats the entire home. Glass panel doors add a flair. LED lighting throughout. The owners are thrilled with the realistic hardwood look and feel of the LVT (Luxury Vinyl Tile) flooring in all areas. Featured in the Asheville Parade of Homes. Project: East Asheville Contemporary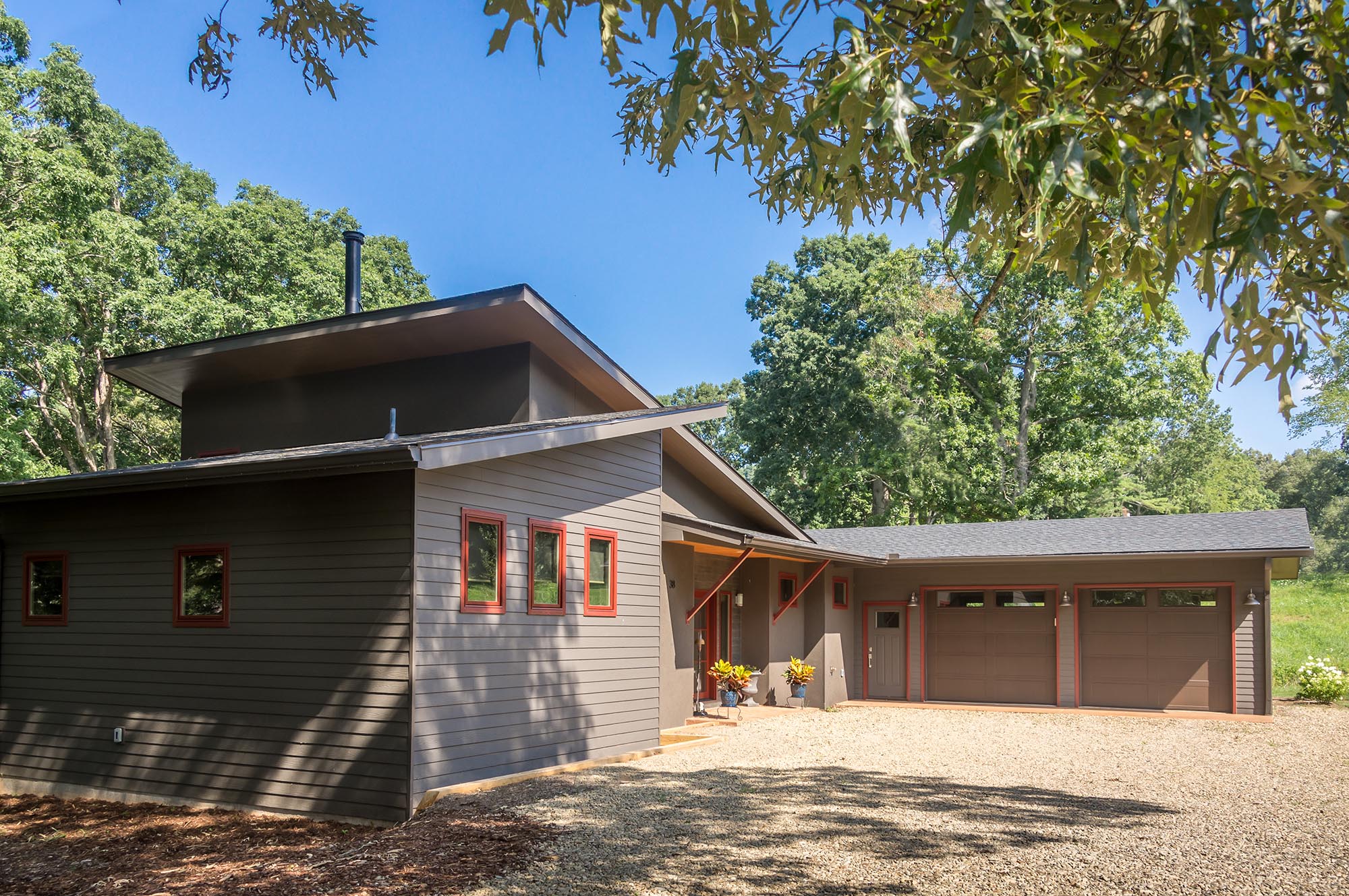 This was the second home we built for this retired couple. Downsizing with warm, contemporary sizzle, this 1,700 sq. ft. single-story features a spacious main living area, with direct access to the screened porch. Master on one end, guest room on the other. The brick-look kitchen backsplash wall is actually porcelain tile. High-efficiency, wood-burning fireplace heats the entire home. Glass panel doors add a flair. LED lighting throughout. The owners are thrilled with the realistic hardwood look and feel of the LVT (Luxury Vinyl Tile) flooring in all areas. Featured in the Asheville Parade of Homes. Project: East Asheville Contemporary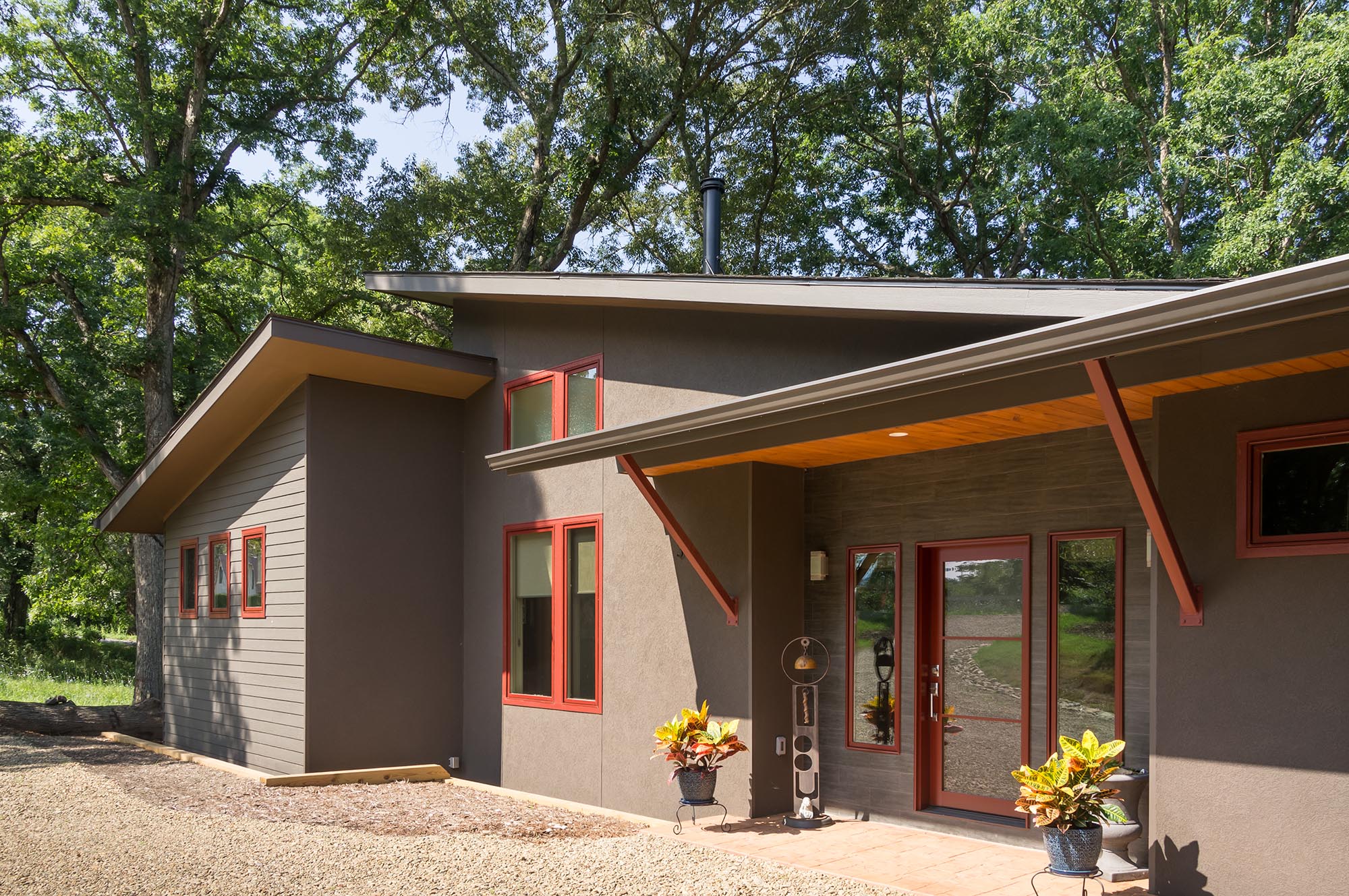 This was the second home we built for this retired couple. Downsizing with warm, contemporary sizzle, this 1,700 sq. ft. single-story features a spacious main living area, with direct access to the screened porch. Master on one end, guest room on the other. The brick-look kitchen backsplash wall is actually porcelain tile. High-efficiency, wood-burning fireplace heats the entire home. Glass panel doors add a flair. LED lighting throughout. The owners are thrilled with the realistic hardwood look and feel of the LVT (Luxury Vinyl Tile) flooring in all areas. Featured in the Asheville Parade of Homes. Project: East Asheville Contemporary